Lining Solutions
PFP (Aust) Pty Ltd specialises in providing a wide range of lining options for the most corrosive and abrasive applications. We provide our clients with the most durable and cost-effective piping solutions, in both Mining and Oil & Gas applications.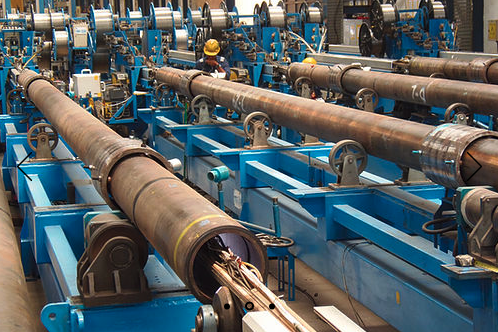 CRA Cladding and Mechanically Lined Pipework
Working with our sister company Cladtek, PFP (Aust) can offer a wide range of cladded, lined, bending and fabrication solutions for Oil & Gas Applications. Using our global material sourcing partners and the manufacturing capabilities within Cladtek we have the right solution for your project no matter how big or small.
Weld Overlay Clad Pipe, Fittings and Flanges
As the world's largest CRA weld overlay pipe manufacturer, Cladtek has substantial cladding capacity.
We can provide weld overlay solutions to pipes, elbows, tees, fittings and flanges of almost any size. We are able to do this on a variety of overlay materials such as 3-400 Grade SS, Alloy 400, Alloy 825, Alloy 625, Stellite and more.
Mechanically Lined Pipe
Cladtek's uses its patented process for manufacture of CRA mechanically lined pipe in a variety of materials, including Alloy 625, Alloy 825 and 316L.
Cladtek mechanically lined pipe is unique as the liner is trimmed back at the pipe ends and finished with a two layer Hot Wire GTAW weld overlay. This innovation makes installation time considerably faster and more cost effective.
Induction Bending
Our induction bending capability includes both 3D and 5D bends, as well as two dimensional and three dimensional bending.​
Cladtek has its own API 6A furnaces and quenching tanks to ensure we can deliver full service heat treatment in conjunction with bending.
Spool Fabrication
Along with Cladding capability, we can offer spool and pressure vessel fabrication, minimising onsite works and vendors. PFP (Aust) is truly your one stop shop for all your pressure piping needs
​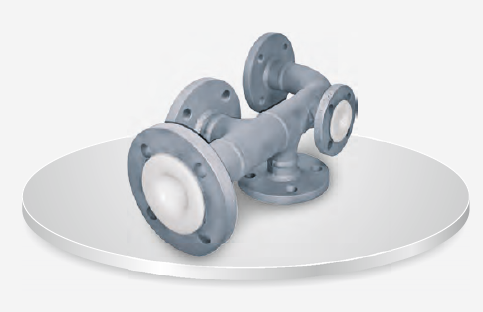 Polymer Lined Pipework – (PTFE , HDPE and UHMWPE)
PFP (Aust) offer a complete range of steel polymer lining solutions for the mining and chemical processing industries for both corrosive and abrasive applications
Chemical and Corrosive Process Solutions    – PTFE / PFA Lined Pipe, Valve and Fittings
For chemical processing we offer a a full range of polymer lining options, including PTFE / FEP / PFA, PVDF, Tefzel (ETFE) , PP and PEEK.
Our partners for PTFE lined pipes and fittings manufacture in full compliance with ASTM F1545-15a, full Type Test certification (Heat, Cold, Steam Cold Water Cyclic Test, Vacuum Test, Hydro Test & Spark test) and are geared up with PTFE Moulded lining technology developed specifically to serve chemical industries
Benefits of PTFE – Superior corrosion resistance over wide range of pH and temperatures, Economical compared to highly specialised metals or alloys, Optimum product life cycle & assured performance means low maintenance
Tailings and Abrasive Process Solutions – High-Density Polyethylene (HDPE) and Ultra High Molecular Weight Polyethylene (UHMW or UHMWPE)
PFP (Aust) offer HDPE lined steel for slurry applications which is a well-tested solution in the market. High-Density Polyethylene (HDPE) is recognised as one of the most versatile plastic materials or UHMW Lined steel options, which has all the properties of HDPE, with the additional traits of being highly resistant to concentrated acids, significantly more abrasion resistant and a much lower friction loss.
Benefits of HDPE : Long-term reliability, Resistance to corrosion, chemicals, deposits and tuberculation, Freeze-break resistant, Tough and durable, Recyclable and eco-friendly and Heat fusible for leak-free performance
Benefits of UHMWPE : Resistant to stress, Chemical resistant, High flow capacity, Abrasion resistance (over 5 times more that of  HDPE), Lower pumping cost High resistance to cracking