Products
PFP (Aust) Pty Ltd specializes in providing a wide range of lining options for the most corrosive and abrasive applications. We provide our clients with the most durable and cost-effective piping solutions. We specialize in HDPE and UHMW – one of the toughest, flexible and durable materials for piping.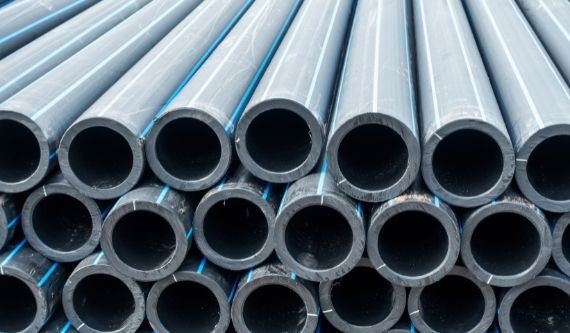 High-density polyethylene (HDPE)
High-density polyethylene (HDPE) is a thermoplastic polymer prepared from ethylene or petroleum by a catalytic process. It is recognised as one of the most versatile plastic materials. It is tough and durable, making it useful for a wide range of applications. The high-impact resistance and melting point features allow it to be one of the best materials to produce corrosion-resistant piping.
Advantages of HDPE
Long-term reliability
Resistance to corrosion, chemicals, deposits and tuberculation
Freeze-break resistant
Lightweight
Easy to install and transport
Reduced installation costs
Tough and durable
No flame for joining
Many fitting and joining options
Recyclable and eco-friendly
Heat fusible for leak-free performance
Why HDPE
The ideal piping material needs to provide corrosion and chemical resistance, flexibility, impact resistance. It also should be durable, resistant to slow crack growth (SCG), pressure capability, and temperature resistance. HDPE can provide you with all these making it perfect for your piping requirements.
HDPE pipes durability and flexibility allows them to be bent on-site to a radius twenty-five times the nominal pipe diameter making it a cost-effective option. With its high impact resistance, it is ideal for installing in dynamic soils and earthquake-prone areas. HDPE pipelines are safe for water transfer since it is fabricated using food-grade polyethylene virgin material.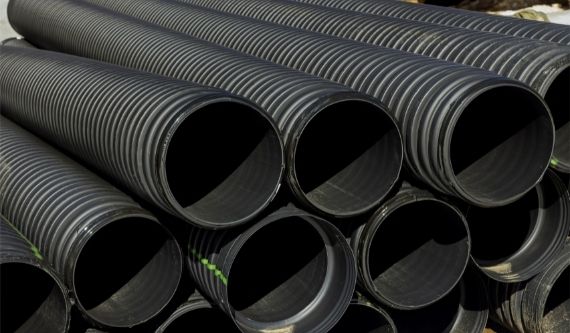 Ultra high molecular weight polyethylene (UHMW)
Ultra high molecular weight polyethylene (UHMW or UHMWPE) is a thermoplastic polyethylene that is odourless, tasteless and non-toxic. It is a tough and durable material, with the highest impact strength of any thermoplastic material presently made. It has all the properties of HDPE, with the additional traits of being highly resistant to concentrated acids and alkalis and numerous organic solvents.
Advantages of UHMW
Resistant to stress
Chemical resistant
High flow capacity
Abrasion resistance
Ease of installation
Lower pumping cost
Flexible and resilient
High resistance to cracking
Non-toxic and Non-staining
Excellent dielectric properties
40% Stronger than Aramid yarns
Used in food and medical applications (FDA approved)
Why UHMW
UHMW pipes are superior to other pipes with high corrosion and chemical resistance, impact resistance, anti-adhesion, low-temperature resistance, etc. It is leakproof and perfect for water supply and drainage engineering. The water flow rate of UHMW pipes of the same calibre is greater than that of PCCP pipes and cast-iron pipes. With this flow rate, UHMWPE pipes can save 25% energy consumption. Its corrosion and chemical resistance allow it to be rust-proof, decontaminated and overhauled for decades after installation, making it an ideal option to save operating and maintenance costs.